Time to Build That ADU: Board Eliminates Most County Fees on ADUs
By Zach Friend, County Supervisor 2nd District
County Housing Needs Growing
Over the last few years the Board of Supervisors has worked to address the growing affordability challenge in our community. Santa Cruz County ranks as one of the least affordable places in the world according to a recent international affordable housing study. Only about 15 percent of residents can afford to purchase the median priced home and the rental market is commanding an average rent of approximately $2,700 month for a two- bedroom apartment. Many in our community pay over half of their income on housin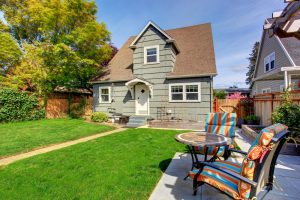 g costs.
Clearly this path isn't sustainable. Working families are struggling to make ends meet, commutes are increasing (as people move further away to find affordable options) and local employers are finding it difficult to attract and retain employees. Seniors are finding it harder to locate housing options and young professionals are moving away seeing limited opportunities for affordable housing.
County Trying To Increase Housing Availability
One of the quickest ways to increase affordable housing options is to increase the production of Accessory Dwelling Units (ADUs). As I've written in previous columns, the Board of Supervisors has already made significant improvements in this regard to reduce fees, speed up the process for approval and provide a toolkit for residents interested in building an ADU.
Given how long it takes for larger affordable housing developments to come online (often multiple years), it seems prudent to do everything we can to encourage the development of more ADUs. As a result, the Board approved an item I brought forward to create a three-year pilot program to eliminate some of the fees the County charges for ADU approval on smaller ADU units (smaller than 640 square feet).
Reducing the Obstacles
Three oft-cited barriers to building ADUs are regulatory barriers, excessive fees, and ease of permitting. By adopting and expanding the recently approved state regulatory changes and developing a streamlined permitting process the Board has addressed two of these three barriers. And while fees have been reviewed and reduced, establishing a pilot program to eliminate permitting fees should spur creation of additional units.
The fees that the Board is eliminating in this pilot only pertain to fees the County controls. There are still fees associated with local water districts, for example, that can create barriers to ADU construction but those fees are controlled directly by the district.
Over the past several years, many positive changes and new policies have been implemented to facilitate additional affordable housing. From technical improvements such as online plan submission and increased Planning Department review hours to streamlined permit processes and toolkits that simplify the process. As a result, ADU applications are up significantly over the last few years and our office is fielding more calls with residents exploring the possibility of constructing an ADU. However, more can be done.
Concentrating on ADU Housing
Smaller ADUs, specifically 1 bedroom or smaller (640 square feet) are affordable by design. The Board has emphasized the development of smaller units to have more affordable options for local residents. Waiving Planning fees for units less than 640 square feet will encourage these smaller units and spur additional construction of this much needed affordable housing type.
On average, a 640 square foot ADU would incur about $11,500 in County-related fees. This program will waive fees specific to the Planning Department, which are approximately $7,300 of those fees. Fees included in the waiver would be processing, building plan check, permit fee, soil waiver report, environmental plan check, environmental inspection, address review, zoning review and General Plan/technology fees. These inspections and reviews still occur; there just won't be a County-associated fee with them during this three-year pilot (for these smaller ADUs).
As always, I appreciate hearing your feedback. If you have any questions on this you can reach out to me at 454-2200 or visit the Planning Department's website for information on ADUs at www.santacruzcounty.us
(Editor's Note – Other fees… for water and sewage hookups, for example… aren't under the county's control and could range into several thousands of dollars.)