Farmers Welcome Fall Crush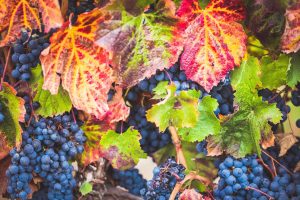 Throughout the mountains and valleys of Santa Cruz County, small wineries and growers of grapes are preserving the tradition of the small farmer in Central California. Blessed with a unique coastal climate, mountain vistas, redwood forests and lime-rich soils, world-class, and distinctive wines have all become part of the legend of today's local winemaking.
The agricultural tradition for this region started with the many apple, pear and peach orchards that once dotted the Santa Clara and Pajaro Valleys and the Santa Cruz Mountains. Then came the fields now filled with strawberries, raspberries, blackberries and the storied ollalaberry.
Now another tradition has started with the planting of 5,10, 20-acre vineyards and olive orchards by small farmers in the valleys and mountains of Santa Cruz. Both grapes and olives can be grown as drought resistant crops with little or no water needed. As the local water wars heat up and rainfall totals decrease, these high-value, estate-bottled wines and olive oils are the new frontier for agriculture along the Central Coast because these crops need a minimum of fertilizer and water to grow and be productive.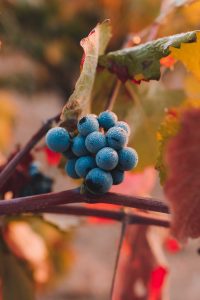 Because of the climate here close to and in the Santa Cruz Mountains, one of the most popular locally grown grape is Pinot Noir – known as one of the most difficult grapes to grow because it demands optimum growing conditions, warm days and consistently cool evenings. Another popular grape grown locally is an unusually fruity Chardonnay. These two grapes produce not only great varietals but when blended with other wines, lend their distinctive character to the combinations.
Local winemakers are now able to work with more mature vines as the local vineyards age and are becoming bolder in their selection of blends. This means that a weekend spent roaming the tasting rooms of Santa Cruz County is time well spent searching for a blend or varietal that you can truly boast of as a "true find."