The Second Season of Gardening
We all recognize the cycles of life in the Monterey Bay area, whether it's migrating whales in the bay, Monarchs fluttering at Natural Bridges, or tourists clogging the roads in summer. Just as predictable, is the enthusiastic frenzy of customers crowding Garden Centers during the first sunny weekends of spring.
From the perspective of a horticultural professional, it just doesn't make sense. Shopping for plants in spring is challenging at best. After searching for an empty parking space, you join the hordes of customers looking for perennials, shrubs, vines and trees that are still forming roots at remote wholesale nurseries. Often, the plants that are available are very young, lightly rooted, with no buds or flowers.
Shopping for plants in fall is much more satisfying. This is when we have some of our nicest weather and garden centers have plenty of space to park and personnel to help. More importantly, the selection of plants is awesome with aisles of lush, vigorous, blooming perennials, shrubs, and vines. The Salvias or Sages are generally in their prime in early fall with hummingbirds buzzing about collecting nectar. Many are not available in spring and the diversity of flower forms and colors just can't be appreciated with label descriptions.
This is when Coneflowers demonstrate why they are so attractive to honey bees and butterflies. This includes Golden Rudbeckias, Gaillardias, and Echinaceas in a wide range of colors. As a bonus, the center cones serve as natural bird feeders for finches long after flowers have faded. The list goes on with Alstroemeria, Geranium, Lantana, Lavender, Penstemon, Yarrow, and many more perennials displaying true color and form.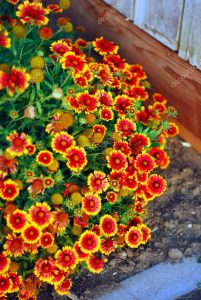 Many larger shrubs are best appreciated around the Autumnal Equinox. The velvety leaves and deep purple blooms of the Princess Flower (Tibouchina) are gorgeous, Lion's Tail (Leonotis) are budded and breaking into bright orange clusters while Angel's Trumpets (Brugmansia) show off their pendant tropical trumpets with intoxicating evening fragrance.
Climbing vines can be used in so many applications and the selection is best after a long summer growing season when you find Passion Flowers, Black Eyed Susan vines (Thunbergia), Honeysuckle, Bower Vine (Pandorea), Red Trumpet Vine (Distictis) and Bougainvillea.
It seems obvious, but shopping for trees with fall color is easier when you can actually see what you might be looking at for decades to come. And if you're into California natives, pre-winter planting usually yields a high success rate.
There are abundant opportunities for those interested in edible landscapes too. Although deciduous fruit trees are more plentiful in late winter (think Apples, Cherries, Peaches, Pears, Plums) the fall brings a great selection of Citrus, Avocados, Olives, Figs and Blueberries. And of course, our mild fall and winter weather is perfect for planting Lettuce, Kale, Broccoli, Cabbage, Cauliflower, Swiss Chard, Spinach, Garlic and Onions, as well as, all of the perennial herbs.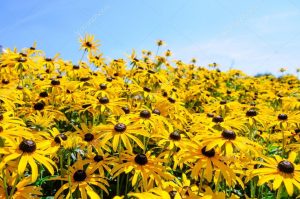 In addition to the superior plant selection, fall growing conditions are far more favorable. The soil is so much warmer than spring and this accelerates root growth. The sun angle is lower and day length is shorter reducing stress on leaves, and, winter rains will provide precious moisture, even in a dry year.
So whether you're thinking about adding just a few plants to the garden or replacing your entire landscape, this is the time to go to your favorite garden center and take advantage of the best planting season of the year.