Rural and Ranch Living on the Central Coast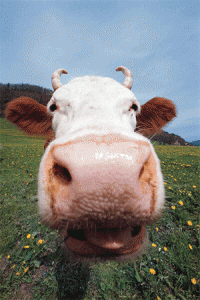 By Noel Smith
With world-class wineries, miles of beaches and breathtaking trails, California's Central Coast along the Monterey Bay provides a recreational outlet for every lifestyle.
An ever-changing collection of cultural happenings is a way of life on the Central Coast. One day may start with a bike ride along the coast, in the forests of Nisene Marks State Park or along berry field-lined roads in Watsonville. Another day may include a visit to one of nine Farmers Markets, kayaking in Elkhorn Slough and finishing with a sunset walk the beach.
Located along the Pacific Ocean between Big Sur and Halfmoon Bay, the Central Coast region includes Santa Cruz, Capitola, Monterey, and Carmel offering long sandy beaches and rocky coastline vistas, wine country beauty and small town communities. There is no better location for enjoying the experience of a rural, and ranch lifestyle than living along California's picturesque Central Coast.
The Many Kinds of Ranching
The Central Coast isn't just a beach-centered culture; there is a large and active horse community scattered throughout Santa Cruz, San Benito, and Monterey counties. And whether a ranch means to you raising livestock, training horses, growing produce and flowers, culturing vineyards, tending apple or olive orchards, keeping bees, or using the landscape around you as your muse to create art or music, all are a part of life on the Central Coast. Ranch life is the ultimate commitment to living with nature.
The beautiful landscape and forgiving climate is ideal for those in love with the outdoors whether it's hiking, trekking, climbing, or living on your ranch. Most towns along the coast host year-round farmers markets with an abundance of local farmers and artisans. Everyone looks forward to annual events such as the County Fair, wine and art festivals, local concert series, and beach festivals. Weather on the Central Coast is some of the best in California with temperate beaches, warm inland climates, and year-round sun.
Wilder Ranch
Ranches also have their history along the Central Coast. Wilder ranch north of Santa Cruz was originally known as Rancho del Matadero and was started by the Mission Santa Cruz in 1791. The Wilder family operated what was a very successful dairy for nearly 100 years. The California Department of Parks and Recreation acquired the land in 1974 and the Wilder's ranch buildings, barn, gardens and Victorian house still stand, and are open to public tours. The parks department is slowly restoring the area to show its historic use as a dairy.
In 1831, the Santa Cruz Mission was secularized and Rafael Castro was provisionally granted 5500 acres called Aptos Rancho from Mexican Governor Manuel Victoria. Two years later Mexican Governor Jose Figueroa confirmed the grant. Castro then built his ranch house at the confluence of Aptos and Valencia Creeks. Governor Juan Bautista Alvarado increased the Aptos Rancho to 6,686 acres in1840. That same year flood waters filled Castro's house so then he moved to the top of the knoll overlooking the creeks just across Soquel Drive from what is today the Rancho Del Mar Shopping Center.