Relax, Refresh, Rejuvenate on the Central Coast
Whether you are a resident, or visiting here on the Central Coast, this is the perfect location to Relax, Refresh, and Rejuvenate. Here are just some of the places where you can find a better life experience for you and your loved ones. So, take the time to relax and enjoy!
State Beaches & Parks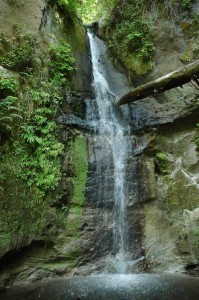 The Forest of Nisene Marks State Park
Thirty miles of trails for hiking, mountain biking or a leisurely stroll. Directions: State Park Drive exit from Hwy 1 North to Soquel Drive. Turn right. Go east one mile to Aptos Creek Road. Turn left (N) on Aptos Creek Road to park entrance. Tel: 831-763-7063 www.thatsmypark.org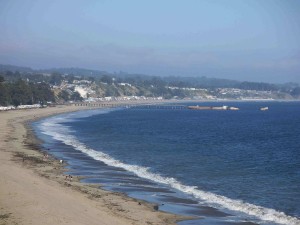 Seacliff State Beach & Visitor Center – Rio Del Mar Beach
At the end of the fishing pier, the USS Palo Alto, a cement ship built during World War I, has been a popular attraction since 1929. Directions: State Park Drive exit from Hwy 1 South toward Monterey Bay to the park entrance. 201 State Park Drive Aptos. Tel: 831-685-6442 www.thatsmypark.org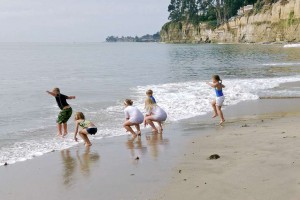 New Brighton State Beach & Pacific Migrations Visitor Center
This 93-acre park offers spectacular views of the Monterey Bay. Its family-friendly campground sits on bluffs high above the Pacific Ocean. Directions: New Brighton/Park Avenue exit off Hwy 1, turn right (S) at bottom of ramp, then left at first stop sign. Follow the road to park gate. 831-464-5620 or 831-685-6444. www.thatsmypark.org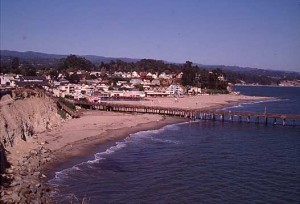 Capitola Beach
Enjoy this popular and famous beach beside Capitola Village with its famous Esplanade lined with shops and restaurants. Capitola, CA 95010.
A wide welcoming beach with beach volleyball adjacent to the picturesque Santa Cruz Yacht Harbor with its fine restaurants and shops. Take Soquel Avenue to 7th Avenue, turn South, dead-ends at Twin Lakes State Beach and East Cliff Drive. 831-429-2850 www.thatsmypark.org
Seabright State Beach
A long sandy beach between the Boardwalk and the Santa Cruz Harbor with the Walton Lighthouse on the east and the San Lorenzo River on the west. A popular beach for locals in Santa Cruz.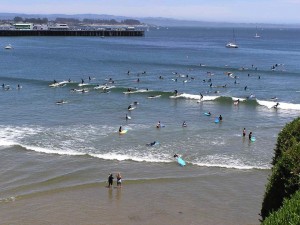 Santa Cruz Main Beach & Cowell's Beach
Play volleyball, learn to surf, or just work on your tan. Visit the world-famous Santa Cruz Boardwalk and Municipal Wharf with its fantastic dining and shops. Along Beach St. west from San Lorenzo River in Santa Cruz.
A scenic drive, walk or bicycle ride between the Santa Cruz Wharf and Natural Bridges State Park.
This historic lighthouse, originally dedicated in 1870 and rebuilt in 1967, is a front row seat on Monterey Bay and the local surfing culture.
Lighthouse Point, West Cliff Drive Santa Cruz. 831-420-6289 www.lighthousefriends.com
Winter refuge for Monarch Butterflies, great beach, sandy cove, tide pools, nature trail through the Butterfly Preserve, several hiking trails, and a bicycle trail around the park.Entrance at West Cliff Drive & Swanton Blvd. Santa Cruz. 831-423-4609www.thatsmypark.org
Within its 7,000 acres, has 34 miles of hiking, biking, and equestrian trails winding through coastal terraces and valleys. The grounds include Victorian homes, barns, shops, gardens, and a historic adobe. Directions: From Santa Cruz, go north on Hwy 1 two miles past Western Drive and turn left. 831-423-9703 or 831-426-0505 www.thatsmypark.org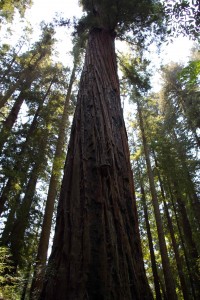 Henry Cowell Redwoods State Park
Its self-guided nature path has many large, old growth redwoods with the tallest standing 285 feet tall and 16 feet wide. The oldest trees are from1400 to 1800 years old. Directions: From Scotts Valley – Mt. Hermon road to Graham Hill Rd, turn right, then left onto Hwy 9. From Santa Cruz –Graham Hill road to Hwy 9, turn left. Park is .5 miles on the left. 831-335-0782.www.thatsmypark.org
Exhibits and Museums
Pajaro Valley Historical Association
Established in 1940, PVHA preserves, interprets, and promotes the history of the diverse cultures that shaped California's Monterey Bay area. The Bockius-Orr House in the city of Watsonville has been the organization's headquarter since 1997, and is listed on the National Register of Historic Places. 332 East Beach St. (831) 722-0305 www.pajarovalleyhistory.org
The Ag History Project & The Historic Rodgers House – Santa Cruz County Fairgrounds
Discover the agricultural history of Santa Cruz County, Pajaro Valley and Watsonville. Visit aghistoryproject.org and/or www.santacruzcountyfair.com/rodgers-house to learn more about the house, its coming events and how to hold your own event there.
Aptos History Museum
Located in the Aptos Chamber office, a wonderful community asset with a collection of local artifacts, photographs and information. 7605-B Old Dominion Ct. Aptos (831) 688-1467www.aptoshistory.org
Capitola Historical Museum
An extensive collection of photographs and artifacts about Capitola's history. Its latest exhibit pays tribute to hometown hero Harry Hooper (1887-1974). From 1909 to 1925, Hooper played major league baseball. He helped Boston win four world championships and his teammates included Babe Ruth and Cy Young. 410 Capitola Avenue Capitola. Tel: 831.464.0322 www.capitolamuseum.org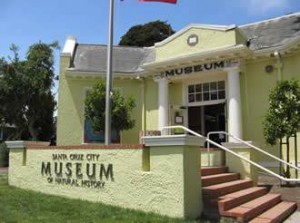 Santa Cruz Museum of Natural History
Museum showcases the Ohlone native peoples, Geology, Wildlife & Habitats of the Santa Cruz Region and the Marine Life of the Monterey Bay.1305 East Cliff Drive Santa Cruz. 831-420-6115 santacruzmuseum.org
Surfing was introduced to Santa Cruz in 1885 and has been a surfing center ever since. The museum tells the story of surfing using photographs, surfboards and other memorabilia. West Cliff Drive at Lighthouse Point Santa Cruz, CA. 831-420-6289 www.santacruzsurfingmuseum.org
Santa Cruz Museum of Art & History @ McPherson Center
Extensive local art and history exhibits. Visit www.santacruzmah.org for current events and exhibitions at the museum. 705 Front Street Santa Cruz, CA. 831-429-1964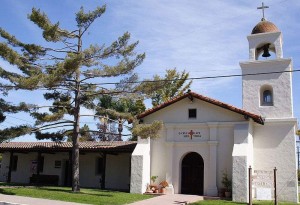 Santa Cruz Mission State Historic Park
Misión la Exaltacion de la Santa Cruz was the 12th mission built in California established in 1791. It is Santa Cruz County's oldest building. The lovely, single-story adobe has been restored to its original appearance. Directions: Take Hwy 1 north to Mission Street – turn left 1/4 mile then left on Emmet Street by Mission Plaza and right on School Street. 831-425-5849 www.thatsmypark.org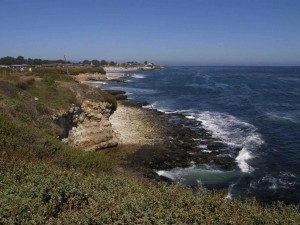 Seymour Marine Discovery Center
A working marine laboratory with exhibits, aquarium, touch tanks, Ocean Discovery Shop, and unsurpassed vistas of the Monterey Bay National Marine Sanctuary. Hold a sea star and marvel at the world's largest whale skeleton. 100 Shaffer Rd Santa Cruz, 831-459-3800seymourcenter.ucsc.edu
Located on 100 acres in the southwest corner of the UC Santa Cruz campus, the Arboretum at UC Santa Cruz is an unsurpassed garden with flowering plants from around the world. 1156 High Street Santa Cruz, CA 95064. 831.427.2998 http://arboretum.ucsc.edu/
Golf Courses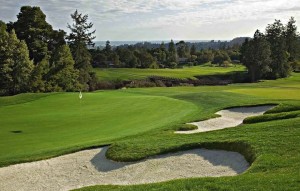 Pasatiempo Golf Club – Santa Cruz
Overlooks scenic Monterey Bay providing both beauty and challenge to both amateur and pro golfers. Also the location of the Hollins House Restaurant. 18 Clubhouse Rd. Santa Cruz, CA 95060.Tel: 831-459-9155 http://www.pasatiempo.com/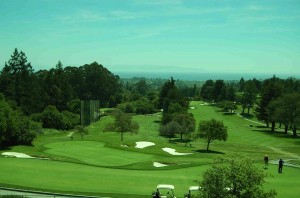 DeLaveaga Golf Course – Santa Cruz
Owned and operated by the City of Santa Cruz, it offers championship caliber golf with spectacular views of the Monterey Bay and consistently ranks as one of the top public facilities in Northern California. 401 Upper Park Rd. Santa Cruz. 831-423-1600 www.delaveagagolf.com
Built in 1926 as Rio Del Mar Country Club. Seascape's classic design features manicured fairways and well positioned bunkers that guard small tricky greens. 610 Clubhouse Drive Aptos. 831-688-3213 www.seascapegc.com
Spring Hills Golf Course – Watsonville
Spring Hills Golf Course is a family owned and operated since 1965. This course features perfect golf weather, an enjoyable and difficult course layout, a finishing hole with an enormous waterfall, and a ranch style clubhouse built in 1911. This course is completely open to the public.
501 Spring Hills Dr., Watsonville 831.724.1404 www.springhillsgolf.com/home
Pajaro Valley Golf Club – Watsonville
Between Monterey and Santa Cruz counties, this 6,218-yard course with its scenic views of the Pajaro Valley is next to Elkhorn Slough with its many birds and animals. 967 Salinas Rd., Royal Oaks 831.724.3851www.pajarovalleygolf.com
Shopping and Dining
Santa Cruz Wharf
Great views of Monterey Bay, Santa Cruz Mountains, Beach Boardwalk, surfers, sea lions and harbor seals, with great seafood restaurants, nightlife, and stores featuring everything from souvenirs to fresh fish, to fudge, to bikinis. Beach Street Santa Cruz, CA www.cityofsantacruz.com
Pacific Garden Mall
Downtown Santa Cruz has great shopping, outdoor dining, with coffeehouses and cafes in a cheerful and attractive setting. Pacific Avenue, Santa Cruz.
Capitola Village by the Sea
Capitola Village lies between two cliffs in a valley spanned by a railroad bridge. The Esplanade is a wonderful stroll in the village along a row of restaurants, historic homes, and small shops to the wharf embracing vistas of Monterey Bay and the beach. Directions: From Highway 1 take the Bay/Porter exit South on Bay to Capitola Village. 831-475-6522 www.capitolachamber.com
Soquel Village
Antique lovers come to the historic town of Soquel. Shopping, dining, and a wonderful variety of antique stores. Soquel also boasts several family operated wineries. Directions: Highway 1 take the Bay/Porter exit North on Porter to Soquel Drive.
Aptos Village
Gateway to the Forest of Nisene Marks State Park and the scene of the world's shortest 4th of July parade and the site of the historic Bayview Hotel. Aptos Village a great place to shop, dine and explore. Originally a Spanish Land grant, in 1872 Claus Spreckels, the sugar millionaire, began developing the area. Directions: From Hwy 1 take the State Park Drive exit north (N) to Soquel Drive.