Home Design: the value of the idea exterior color
When it comes to designing a home – whether it's new construction or a renovation – choosing beautiful exterior colors and complementary accent hues is critical to creating an appealing household.
To select the right colors for your home, view colors as an exterior project tool that both turns a home into a showpiece and increases its value. Color and architecture trends vary from city to city across the our country. The homes and buildings within a neighborhood define its character and in some ways, culture. Before deciding on the best design, take into consideration the local geography and design trends.
Here are four general recommendations to help a homeowner determine the best color choices for a home:
Location – Consider the area as a whole. Think about the next-door neighbor and the homes down the street. Regardless of the neighborhood, the streetscape – sizes and facades of homes, landscape architecture, balance of light and shade – plays a role and affects the value of individual homes and communities, overall. The natural surroundings also play a significant part in color selection. For example, a green wooded area would blend better colors with earth tones than a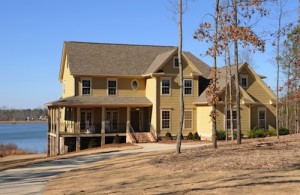 home near the blues and grays of the ocean.
Color combinations – Selecting the right combination of colors for a home varies, but a good rule of thumb is to use three to six, depending on the texture or siding and trim of the home. A best practice is to avoid selecting more than two siding colors, one trim color and one accent color for features like doors and shutters.
Balance of color choices – A home's visual balance can be disrupted by color hues that don't match. The eye is naturally drawn to light colors, so consider pairing a brighter, lighter garage door with a darker shade. Contractors, builders or architects can help guide homeowners on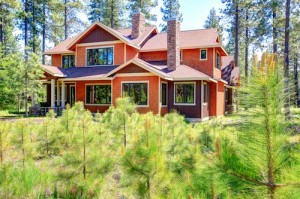 choosing multiple colors and trim hues that not only create the look you are trying to achieve, but also help it blend in with its surrounding environment.
 Color performance – A home is a reflection of the person and family in it. It's also an investment. If exterior products are both functionally and aesthetically sound, they offer a greater curb appeal, which can also help with resale value when the time comes.
From the primary color of your home, to the shades of the architectural details, a homeowner can create value with design using the tips above.