Falling Into Your Closet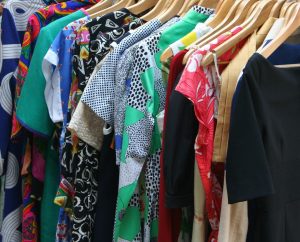 Spring isn't the only time to clear out that excess clutter. The change in season from summer to fall draws us indoors which makes it a great time to clean out your closets and make your living space more organized. After you've gone through your clothes and removed and sorted items into piles for donation or garbage, you may still find your current storage spaces to be unmanageable due to the lack of shelving or hanging space. Perhaps it's time to rethink these areas and consider a better method of storage.
One of the first ways to achieve additional storage in your closet is to look at the wasted vertical space below and above in a standard single shelf and pole closet. "There is a lot of wasted space below those shorter hanging items. If we take six feet of hanging and condense that into three feet using double poles, we can now use that other three feet for shelving and drawers for sweaters, shoes and other items, to help eliminate the excessive demand of storage put on the bedroom.
There are simple solutions available at most of do-it-yourself stores. The most basic systems are usually wire shelving and more elaborate solutions are made of melamine with shelving and drawer units. These systems will be limited by the number of options in stock and the ability to customize them to your specific space, but their affordability is the most attractive feature of these systems. Installation is generally pretty simple for the average handy person, requiring only the use of a couple of simple hand tools, and the detailed instructions provided by the manufacturer.
To achieve the highest results from your storage areas this may be a good time to enlist the aid of a professional. You can call professional organizers or custom closet companies to assist in this area. These professionals are generally well trained in helping people navigate the myriad of storage solutions available. "The effectiveness of the storage system will not be measured by the materials that were used, rather on how it was designed or tailored to the individual that is using the space. With custom closet companies you will find a wide variety of colors, door styles and moldings to choose from to match your home's décor, not just plain white melamine.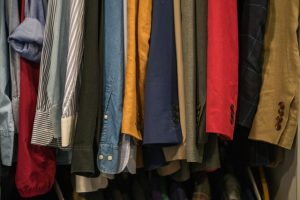 Whatever decision you make, either doing it yourself or hiring a professional, know that the results will be a reward for years to come, along with the added resale value to your home.