Fall Gardening Success
As the season changes from summer to fall, most of us find that our breezy summer often turns into a turbulent fall full of school work, stacks of papers and an ever-increasing to-do list. The sunny season ensured our gardens thrived, producing a bountiful crop of tomatoes, summer squash, and peppers.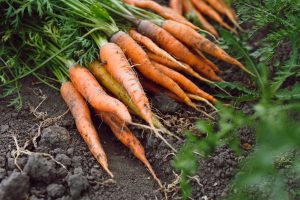 Most await the oncoming rainy season, exchanging tees for cozy sweaters and iced tea for warm cocoa. Gardeners across the nation are beginning to till their plots and raised beds waiting for the next warm season to come along, but if you find yourself on the central coast we have some good news! Gardens on the central coast enjoy a mild winter season allowing gardeners to plant all, year, round. Yes, as you exchange your flip flops for boots, you can exchange tomatoes for onions, squash for potatoes and peppers for broccoli and cauliflower.
Early October is when the days begin to grow shorter, the trees begin to change color and lose their leaves and when the skies close and give rain. Broccoli, Cauliflower, Brussel Sprouts, Onions, Radishes, Potatoes, Carrots, Beets, and Lettuce are among the many vegetables that grow well in the mild winter climate of the central coast.
As you transition from a summer garden to a winter garden, or if you're just beginning a vegetable garden, it is vital to establish a good environment for growth. Be sure to dig out any weeds, dead roots and leftover remnants of your previous garden. Because we have the luxury of planting year-round, it is important to watch the soil fertility as that will determine the flourish of your crop. To check the fertility of your soil, you can buy a solid testing kit from a local garden store. To prepare your soil for planting, you can use compost from your composting bin if you have one or you can buy compost at nearby garden store. Since winter vegetables are more compact than the summer plants, you may find that raised beds will be easier and more beneficial for maintaining good soil fertility, grouping crops and ensuring good drainage.
When planting, it is best to keep your plants grouped together. If you're planting in raised beds, separate them by beds keeping cole crops such as broccoli, cauliflower and Brussels sprouts together, root crops such as onions, carrots and potatoes together and salad crops such as lettuce, spinach and kale together.
Broccoli and Cauliflower should be sewn into your garden after they are seedlings. Plant them into the ground past the crooked neck so that it can be supported as it matures and grows. This is usually right under where the last leaves are on the stem. It is similar to how tomatoes are planted in your summer garden. When ready, cut at the stem. Broccoli and cauliflower must be cut when ready or they will bloom and produce flowery heads that taste bitter. After harvest the first head, you will be able to enjoy future harvest as the side shoots will continue to develop and grow. Cole crops such as broccoli and cauliflower are a little temperamental when it comes to the weather as they cannot handle the warm weather and only prosper in cool. To be sure you'll enjoy a great crop it is in your gardens best interest to ensure the warm days have gone.
Root vegetables live underground and do not rely on water from the surface. It is important to make sure your garden has good drainage as most root vegetables get their water from the soil and as well as good nutrients. Root vegetables grow best when they live in loose soil that has room for their roots to grow. If the soil is rocky or clumpy, often they will become deformed. You can sow seeds directly into the ground and harvest them as necessary after they have matured. Once root vegetables have been harvested, be sure to store them in a place that is cool and dry. Also, be sure to keep them apart from one another as storing them together may increase their chances of decay. Carrots take time to grow, as do potatoes. Start them now and plant them successively so they can be harvested throughout the winter. Onions can be started from seed but tend to be easier to plant if you buy sets, onion bulbs. Carrots, onions, and potatoes are the most commonly grown root vegetables but try something new this year and plant radishes, kohlrabi, and horseradish!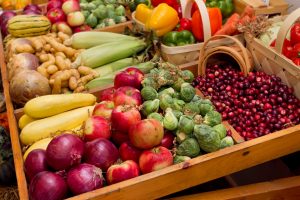 Salad vegetables also perform well in the mild winter of the central coast. To plant salad vegetables, they do best in a loose soil that is regularly watered. They are best transplanted on a cooler day, as the warm weather can be stressful for the plants. You can also grow from seed sown directly into the soil however if the soil is cold and wet it is best to start them indoors. Salad plants tend to bolt so they must be watched and maintained however they grow quickly ensuring that you can enjoy them for a little while. Spinach, Chard, and Lettuce are commonly grown in this coming season on the central coast. When your plants reach 6 to 8 inches tall, it is time to harvest but cutting so that they can continue producing.
When you are planting your fall and winter gardens, plan to plant successively. This means you plant in batches, replanting every couple of weeks. This ensures that as your garden frowns and give you delicious vegetables, you don't grow more than you can handle. Too much of a good thing is still too much. Enjoy a variety of vegetables at any given time and keep things fresh in your kitchen.
To ensure that your garden is healthy, happy and thriving there are some things you may need to look out for. Although weeds grow slower in the cooler months, be sure to manage by cutting them down. Pulling them may harm your root vegetable so take caution. Insects and bugs to watch for are snails and slugs as they enjoy cool and damp environments. Be sure to check your plants and soil for them to protect your harvest. Frost covers may also be useful to protect your plants from the morning frost. Put them on overnight and remove them during the day to keep your plants strong and durable. If you live in a place where creatures roam, it may also interest you in fencing off your garden area to keep them out.
Because the fall and winter season on the central coast is already cooler and wetter, it helps make your turbulent fall a little more manageable. Your winter garden will thrive in an environment that is self-generating requiring less active management on your part. After you do the work in preparing and planting, allow yourself to take control of that to-do list and let your garden do its thing. Provide when necessary, harvest with joy and your dinner table will soon be looking hearty and healthy. Happy planting!