Beautiful clutter-free environments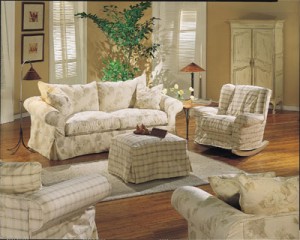 Imagine if everything you owned were beautiful, useful, bringing you joy, fully aligned with your path and moving you forward in your life. This may seem like a pipe dream but it is certainly within yourreach and if this doesn't represent your current reality, then the results of moving in this direction with your environment will certainly be life-changing.
Feng shui principles assert that energy must be free-flowing in our environments lest it become stagnant and drain us of vitality and good health; and one of the most profound ways to encourage good flow of energy is in clearing our clutter.
As we turn our thoughts to spring cleaning, clutter clearing not only paves the way literally to a more effective cleaning campaign, it has the power for incredible rejuvenation of the body and mind. Clutter has a way of keeping us from moving forward with our dreams and opening to opportunities in our careers and relationships, among other things.
While some of our clutter may be quite conspicuous, not all of it is obvious and literally tripping us. We stuff things under beds, in the back of closets, out of sight in storage units and the garage. We may think of it as 'away,' but our subconscious is quite aware of it. The most surprising facet of all, however, is that we may actually have a very tidy, small amount of things and plenty of space for all of our stuff – and still have clutter.
The afore-mentioned 'pipe dream' criteria for the belongings in your life is a compelling guideline to help you discern clutter from life-enhancing objects in your environment. As you appraise each article you own, consider what doesn't fit in this model. Some of it may effortlessly make its way to the recycle, charity or re-gifting piles, and some of it may linger still. Enjoy your success in clearing and keep moving through it.
Take note of any resistance to letting go of an object which doesn't fully support your path. We hold on to objects for a myriad of reasons, often times unconsciously.  This may represent clinging to an old relationship or distant success, fear of moving forward or lack of trust in your ability to provide for your future needs. As you gently remove the things that no longer serve you in your life, you leave a space for opportunity – and it does get easier.
In a very short time you become aware of how things that have been hidden 'away' have weighed you down and that is when it gets exciting. Allowing your possessions to move on to another purpose will be very life-affirming for you and you will begin to feel increasingly motivated. Meanwhile, your old objects may well serve a much higher purpose in someone else's hands.  Surrounding yourself with consciously created, purposeful beauty will be just the inspiration you need.
Denise Vivar is a certified feng shui consultant and love coach. Contact her at PowerOfRadiance@gmail.com