Bike, Hike & Camp
You've been biking and/or hiking all day–you're ready to set up camp, eat a big meal, and hit the sack. You're planning to camp at a state park campground, but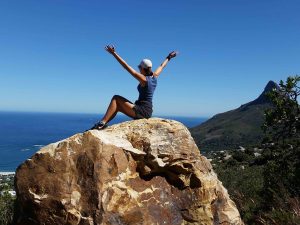 you haven't made reservations because a few glitches in your day have set you back on your schedule. You roll into the state park, talk with the campground attendant, and find that the campground is full and there are no other viable options within walking or biking distance. Now what?
Hike or bike campsites are now being offered in many of our California State Parks for a fee much lower than regular campsites. Vehicles are not allowed in these sites nor is a permit required. The hike or bike campsites are primitive, which means the campsites typically have chemical or pit toilets, tables, and a central water supply. These sites will vary when it comes to fires and showers meaning that some will allow fires and provide shower facilities, others will not.
Reservations are not needed due to the fact that self-supported bicycle or on-foot travelers carry their own gear and do not have vehicular support, so if their itinerary is impacted by unplanned factors (weather, gear malfunctions, illness or injury, etc.), keeping reservations becomes difficult. It's also harder to bike or walk even to the next available accommodations, which could be miles away, after a tiring 50-mile day, especially if there is limited daylight. Travelers often only need accommodations for one night, as opposed to motorized travelers who often camp in one place for multiple nights. Bikes also need less space than cars or RVs, since they don't require a parking space or hookups for electricity. For these reasons, a no-turn-away policy is a practical and immensely helpful solution for travelers who show up at a full campground. This policy includes sharing campsites. If you show up and nothing is available, most sites are big enough to accommodate more than one or two. You might end up making new friends!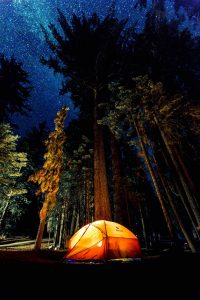 Our beautiful area has many hiking and biking trails. There are paths to incredible vistas along coastal edges and high mountain trails that overlook the Monterey Bay and Pacific Ocean.
Sunset Beach has a well-developed campground on the bluffs above the beach. The campsites are somewhat sheltered under Monterey cypress and Monterey pines. This is a great area for bikers to overnight as it is right off a popular bicycle route. Picnic areas stud the oceanside and back of the dunes. For a long walk, begin at New Brighton State Beach and head toward Watsonville for about 13 miles toward Sunset State Beach.
Established in 1902, Big Basin Redwoods is California's oldest state park. In the heart of the Santa Cruz Mountains, its biggest attractions—literally—are its ancient coast redwoods. Some of these giants are more than 50 feet around and as tall as the Statue of Liberty. At 1,000 to 2,500 years old, some may predate the Roman Empire. The park also offers spectacular views of the Pacific Ocean, lush waterfalls, a fascinating natural and cultural history and over 80 miles of trails!
Castle Rock State Park is a land of sculpted sandstone, lush forests, and sweeping vistas. From one of the highest ridges in the Santa Cruz Mountains, park visitors enjoy hiking, backpacking, and horseback riding. The park's 34 miles of rugged trails conveniently connect to an extensive trail system that links the Santa Clara and San Lorenzo valleys to nearby Big Basin Redwoods State Park and open space preserves on the Skyline to the Sea Trail. Primitive campsites for backpackers are the only overnight facilities.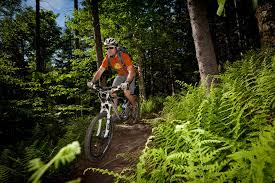 New Brighton Beach features picnic areas, swimming, fishing, and a nearby forest of Monterey pine and coastal live oak. The camping area is on a bluff overlooking northern Monterey Bay.
There are nine tent-only sites for hikers and cyclists. The back loop of the campground is closed from Nov. 1 to the end of February.
Half Moon Bay State Beach is actually four smaller beaches, with a total of two miles of sandy shore. The beach is a popular location for camping, picnicking, surfing, and surf fishing. Visitors enjoy a multi-use, coastal trail that runs approximately 4 miles along Half Moon Bay. A short access trail leading to the beach is less than 100 yards from anywhere in the campground.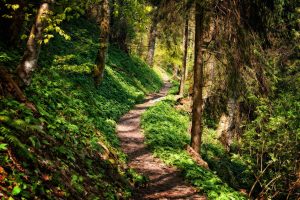 At Portola Redwoods State Park near La Honda, silence and tranquility rule. The road leading to its 2,800 acres drops from a ridgetop into a deeply shaded redwood forest, offering a hushed getaway from the suburban bustle of nearby Silicon Valley and the South Bay. Eighteen miles of trails follow meandering creeks, where moisture-loving coast redwoods stand tall among ferns and huckleberries. Waterfalls on Fall and Pescadero creeks tumble down mossy banks over rocks and woody debris.